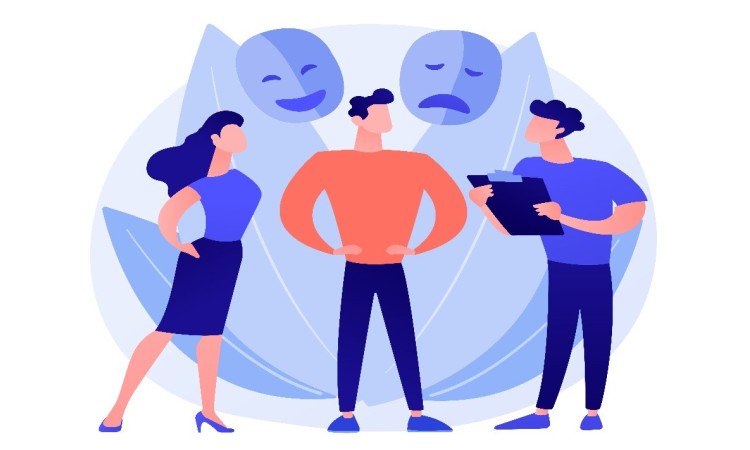 The Impact of Imposter Syndrome on Self-Employed Success: Break Free from Limiting Beliefs
Is the fear of failure and self-doubt holding you back from taking bold steps in your business? Imagine the possibilities and success if fear of inadequacy would not there as an obstacle, and you would embrace every opportunity that comes your way.
Imposter syndrome is a very common feeling, especially among business newbies and self-employed individuals. In a study, it has been found that most entrepreneurs and business owners have imposter syndrome.
This phenomenon can be pretty impactful and challenging for business owners as they are managing multiple responsibilities at a time. Therefore, it is necessary to understand its impact and how it can act as an obstacle to self-employed success.
Let's discuss the impact and strategies to overcome it.
Impact of Imposter Syndrome on Self-Employed
1. Fear of Failure
It is a very powerful fear that significantly impacts the lives of self-employed individuals. It leads to self-doubt and constant fear of being exposed as a fraud. Fear of failure becomes a constant companion of such individuals, preventing them from taking any big step. They stay in doubt and have a lot of insecurities, making them hesitant to take risks.
This fear can be paralyzing, which may lead to turning down potential clients, avoiding challenging tasks, and procrastinating. It also creates a constant state of anxiety and stress.
2. Difficulty in Decision Making
Since there is no proper hierarchy in self-employment, individuals have to make many decisions themselves. When a person is suffering from imposter syndrome, he/she is constantly led by second-guessing choices, missed opportunities, and inefficiency in running a business.
The hesitancy in making choices acts as a major obstacle in preventing self-employed individuals from embracing available opportunities. It is necessary to take help in such a case to overcome decision-making challenges.
3. Lack of Support
An entrepreneur or a self-employed individual feels isolated because he has to rely on himself for all kinds of tasks. These feelings of isolation are further exacerbated by imposter syndrome, which makes it even more challenging to seek help and take advice from others.
In a survey, about 84% of small business owners felt like an imposter at some level. It hinders personal and professional growth, which affects the newly opened business in many ways. Combating imposter syndrome with the right strategies is necessary to avoid its impact.
4. Affects Professional Relationships
The worst imposter syndrome does to a person is affecting their professional relationships. This includes relations with bosses, mentors, coworkers, and other employees. With this condition, it becomes difficult to trust people, which would lead you to resent those people.
Due to a lack of confidence in their abilities, the person struggles to share ideas and collaborate with like-minded people. This prevents a person from embracing opportunities that involve collaboration, networking, and mentorship.
Strategies to Overcome Imposter Syndrome
1. Seek Professional Help
This can be a transformative step towards achieving your business goal. Imposter syndrome is quite a complex psychological phenomenon that affects beliefs and self-perception. You need to seek professional therapies to overcome this challenge, as combating imposter syndrome alone can be very challenging.
A professional will help you find the underlying cause of this syndrome, find the negative thought pattern, and come up with strategies to cope with it. Such personalized interventions can help reframe perceptions.
2. Build a Network
This is another powerful strategy that helps in combating imposter syndrome. You need to get in touch with like-minded entrepreneurs and business owners who would provide validation for your achievements, decisions, and skills.
It is equally necessary to connect with experienced mentors with similar struggles as yours to get guidance and insights into the business world.
Networking also gives you collaboration opportunities, which helps boost confidence and again validate your skills. You learn about trends as you get exposed to diverse perspectives through networking.
This significantly helps reduce imposter syndrome's impact on your newbie business.
3. Set Realistic Goals
To maintain focus and direction, it is necessary to set realistic goals. It is also a very crucial strategy in dealing with imposter syndrome. For that, you need to break down your long-term goals into smaller tasks and set milestones. Ensure that all this is achievable and realistic.
As you track your progress, you should celebrate the smallest of achievements. This helps boost confidence and reduce feelings of inadequacy.
You should also see challenges as opportunities that would help you learn and grow. It fosters a positive mindset and leads you to self-improvement. It is also important to avoid comparing yourself with other entrepreneurs in the industry.
You should also engage in open communication with clients and mentors to get constructive feedback. This will definitely help you grow.
4. Keep Track of Your Achievements
Lastly, it is necessary to keep track of your achievements by documenting them or updating your list of achievements regularly. No matter how small or big your achievements are, they should be celebrated for building your self-esteem and developing a positive self-image.
Wrapping Up!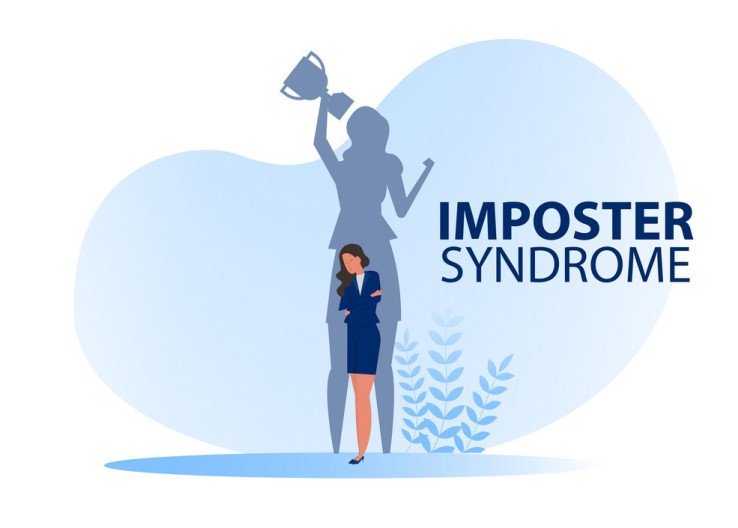 Imposter syndrome truly casts a formidable shadow over your success as an entrepreneur or a self-employed. It continuously hinders your growth due to the fear of failure, difficulties in decision-making, and shying away from self-promotion.
Combating imposter syndrome is necessary. For that, you need to take effective strategies. By getting over it, you can rise above self-doubt and embrace your true capabilities. You need to embrace self-compassion and celebrate little achievements to get free from the chains of imposter syndrome.
Do you need help with growing your business and getting recognition? We can help you. We are the American Business Association that can help you with the latest industry-specific information.
Contact us to learn more.