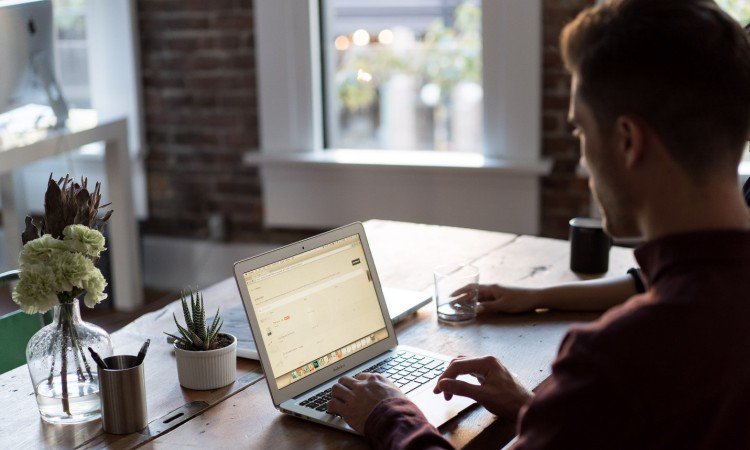 7 Must-Have Productivity Apps for Busy Entrepreneurs
A study shows that 17% of people admit that they procrastinate for up to 4 hours daily due to repeatedly putting off tasks. In contrast, an average person spends at least 2 hours per day recovering from distractions.
This tells us how important it is to have a solution that will make us stick to our tasks and improve productivity.
Various productivity applications are now available for busy entrepreneurs to help streamline their work. Since time management is the most crucial factor in building a successful business, you really need to choose the right apps for managing different tasks.
So let's dig in and find the top 7 best productivity apps for entrepreneurs to boost your productivity and maximize your efficiency.
1. Trello
Trello is a top-rated application that helps you organize your project tasks. Apart from letting you visualize all the work needed to be done, you can also use it to collaborate with your other employees or team members to get the tasks done.
There are various options for you to organize the projects. You can create mood boards, cards, and lists depending on the task. You also have the freedom to color code your cards, make checklists, and add deadlines and progress bars to help your measure traction.
You can also visualize which one of your team members is working on which project and see their progress and status. As it allows real-time messaging and adding attachments, Trello is by far the best application for office work.
2. One-Tab
Having too many tabs open on a laptop adds to anxiety and eats up a lot of memory. This is a very common issue faced by people whose work is completely laptop-based.
One-tab is just the perfect solution in that case. This application lets you convert all the tabs into a list. So next time you want to access the tabs, you just need to click to restore them individually or have them all restored at once.
Having the tabs in the form of a list will save up to 95% of memory. This is one of the best ways to avoid browser clutter.
3. LinkedIn
While it is necessary to be productive and efficient as an entrepreneur, we cannot deny the importance of building relationships and networking. You will need to connect with a lot of people as an entrepreneur, and for that, LinkedIn is just the right platform.
This application allows you to find people according to their job, location, qualification, industry, and various other factors.
Other than that, LinkedIn has also made it easier to share ideas, showcase your work, and personal branding. Moreover, it's easier to stay in touch with business trends and news using LinkedIn. You can make connections, which will help you get better opportunities for business deals.
4. Evernote
You got a lot of ideas in your smartphone notes, but that doesn't seem to work? How about properly organizing your notes so you can pursue them when it is the right time?
Evernote is the perfect application to capture your ideas. It not only allows writing ideas but also helps you save them in pictures, videos, and audio formats.
What's more? You can store important documents and make checklists using Evernote. The best thing? It features web clipping and integration with other applications. Sync it to Google Drive and access it from whichever device you desire. Evernote serves as an idea-sharing forum that your team can use.
5. Slack
Slack is a very popular team communication application that is mostly used in offices and team works. It is more of a centralized space for businesses that allows effective communication, data sharing, and collaboration.
It has some amazing features like channels for organizing conversations, one-on-one conversations through direct messaging, and a range of collaboration tools like threads, reactions, and mentions.
Its user-friendly interface and extensive feature set make it one of the best productivity apps for entrepreneurs.
6. Google Drive
Facing problems with heavy data sharing? You need Google Drive to solve all the data-sharing issues. Google Drive App allows you to share various types of files, whether it's a video file, image, document, or anything. The files are all shared in an editable format without any challenges.
You can easily use Google Drive on your phone or any other device. Start sharing your data and forget about how large the files are. This cloud-based extension allows you to use it as you go. Download it on your Android phone or IOS device right away and transfer the data efficiently.
7. Dropbox
Have you ever been through that helpless situation when you need to access a file on your phone while it's on your laptop at the office? Don't worry; you won't be in the same situation again. Dropbox allows you to access files from anywhere, no matter where you are. And the best thing? You can access the files offline.
You can create, view, edit, and send all types of documents by using the mobile phone application of Dropbox. It also allows you to comment on different files and even lets you share with people who do not use Dropbox.
In Conclusion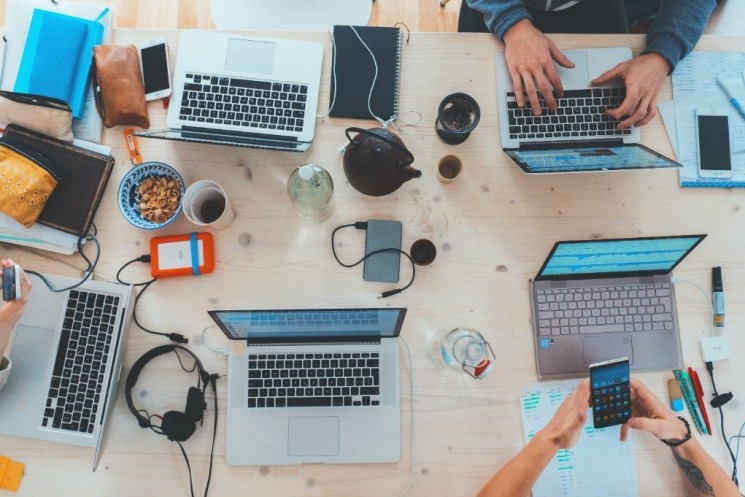 You can use a combination of various time management techniques and the best productivity apps for entrepreneurs to improve your efficiency and performance at work. Because, in the end, no one other than you can motivate you to work.
You have to cut distractions yourself and find the right ways to improve your efficiency. Technology can help manage all your daily tasks and projects.
Get enrolled with the American Business Association to claim various discounts, be it an office depot, UPS, or Vision discount. Every member has the freedom to pick the level of membership that best suits their needs.
Register with American Business Association right away to access the benefits.